Research and Innovation | News | 03 June 2019
IELECTRIX GRANT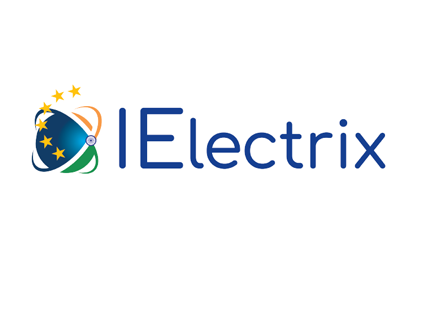 HYPERTECH Energy Labs have been awarded a new R&D contract from the European Commission (Project Acronym: IELECTRIX ) focusing on the development and demonstration of of solutions and tools for the optimisation of local energy networks to support a smooth development of Local Energy Communities (LECs) and which have a high replication potential in Europe and in India since allowing additional renewables to generate and distribute electricity at lower costs than a traditional grid reinforcement.
Hypertech Energy Labs constitute a leading member of an international consortium of renowned academic and industrial partners, led by ENEDIS (France).
The consortium is made of 15 partners from 8 different European member States. The consortium has the key competences along the value chain of the distribution grid and electricity markets first to successfully implement the demonstrations and second to foster the affordable deployment of an optimal mix of flexibilities by market players allowing network operators to ensure both system resilience under very high shares of RES generation and the resulting growth of Local Energy Communities. The partners are:
4 European DSOs leading 4 demonstrations (ENEDIS, E.DIS, E.ON, GUSSING ENERGIE) and participating in the different supporting innovation activities
One DSO in charge of replication of the use cases in Greece (HEDNO)
One Energy agency in charge of the Gussing Local Energy Community (EUROPAISCHES ZENTRUM FUR ERNEUERBARE ENERGIE GUSSING GMBH)
2 large companies with a world coverage, active in the energy and IT fields: ATOS (providing IT solutions) and Schneider Electric (providing firmware to the distribution system operators),
2 SMEs active in IT systems for distribution network operators (HYPERTECH, ODIT-E)
2 research and consulting firms (Merit Consulting, VaaseTT)
3 research centres and universities covering technical, market and regulatory aspects (RHEINISCH-WESTFAELISCHE TECHNISCHE HOCHSCHULE AACHEN, FUNDACION CIRCE CENTRO DE INVESTIGACION DE RECURSOS Y CONSUMOS ENERGETICOS, UNIVERSIDAD PONTIFICIA COMILLAS)
One Indian DSO is hosting and contributing, in cooperation with ENEDIS, to one demonstration in the New Delhi state (India) IELECTRIX is a project co-funded by the European Commission under the H2020 Programme/ Topic LC-SC3-ES-3-2018-2020 - Integrated local energy systems (Energy islands). The project has officially been launched on May 1st 2019, its duration is 42 months and it has a total budget of €10M.
An increasing role is foreseen in Europe for local energy communities (LECs) to speed up the grid integration of RES. To-day, the enabling role of DSOs in support of LECs is hampered by a lack of flexibility when planning cost-efficient LEC connections to their network at MV level, and by a lack of digitalization of the LV networks to make LEC's smart prosumers benefit economically when serving the DSO flexibility needs. Four European DSOs (E.ON, ENEDIS, E.DIS, Güssing Stadtwerke) and an Indian DSO (TATA) have joined with IT-based, innovative product and solution providers, and technology and research centers, to demonstrate the combined roles of innovative functionalities serving the MV and LV networks, when implemented in 5 different regulatory regimes (Austria, France, Hungary, Germany, India- state of Delhi-).
For MV networks, a mobile storage concept at substation level is demonstrated in Hungary, Germany and Austria. It enables DSOs to reduce investment uncertainties, avoid hindering future renewables connection and foster the local use of flexibility with participating non-regulated market solutions (Demand Side Response-DR-).
For LV networks, 3 functional use cases served by ATOS and Schneider are tested simultaneously in Austria and India with prosumer support: i) Forecasting/scheduling of Distributed Energy Resources for the optimized energy management of Local Energy Systems, ii) Customized, human-centric prosumer participation in explicit DR programs using context-aware flexibility profiles, iii) Grid-forming/islanding capabilities in Local Energy Communities to optimize their energy system resilience.
The joint work of DSOS aims at accelerating scaling up and replication tested by HEDNO (Greece) and E.ON (Sweden). Dissemination towards players of the energy value chain recommends business models, possible regulatory adjustments and deployment roadmaps of the most promising use cases, in support of the implementation of the Clean Energy Package.