Research and Innovation | News | 02 October 2020
Location3 project - Innovative solutions for the media and entertainment industry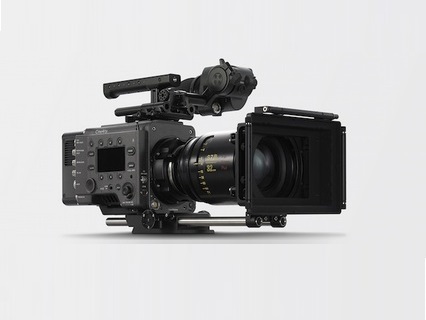 HYPERTECH continuing its long tradition in developing software solutions for the Media and Entertainment Industry, has been recently awarded in collaboration with CERTH-ITI, and Argonauts Audiovisual Productions a new contract by the Special Management and Implementation Authority for Research, Technological Development and Innovation Actions (MIA-RTDI) of the Greek Ministry of Development and Investments for a highly innovative project named LOCATION3.
LOCATION3 aims in the development of a database and a search engine with special features that will support, at the level of pre-production of a film, the crucial function of location scouting (the detailed recording of points of interest for the shooting of film productions).
LOCATION3 will be realised as an online platform that:
allows the registration of audiovisual material with geodetic and temporal information (photos, video/ 360o - location, time of year, location recording in 3D via laser scan and/ or photogrammetry using drones) with automated tagging using deep learning algorithms but also the possibility of manual specification of tags,
enables the end user to search for possible shooting locations using a combination of appropriate tags including: physical structures, materials and objects in the space (e.g. sand/ stone /trees/ streams, etc.), colors, historical elements, architectural features, emotional associations, etc. as well as similar audiovisual material,
enables the user to add, through appropriately enhanced storyboarding tools, audiovisual content to geodetic material from any location. For example, the user of the application will be able to choose to see the specific point or route from multiple shooting angles (depending on the 3D material provided for each location) either in normal screen view using a virtual camera placed in selected locations on the site or with the use of a special VR mask). The application of augmented storyboarding will allow the placement of visual material in the selected location either in the form of compositing provided that the audio-visual material of the site is two-dimensional or in the case of three-dimensional visual material the placement will be direct into the three-dimensionally registered location. Finally, the application will allow the change of environmental conditions in the site including the following: Season, time of day, weather, lighting,
gives to the users the opportunity to enter their own audiovisual material and information about a site and also to see the material added by other users through a special Mobile application (Camera sharing app),
provides liaison/ matchmaking/ online marketplace services between cooperating companies providing audiovisual and 3D geodetic material, local actors and interested film companies, production companies, etc. so that those interested in a location can receive further material beyond the one registered on the platform as well as have access to services that are consistent with the execution and processing of producers in a location (equipment supply, transportation, catering, accommodation, etc.).
The LOCATION3 consortium aims to expand with appropriate partnerships initially across Europe and in the future worldwide aiming to meet the needs of the entertainment industries in terms of location scouting internationally.