Research and Innovation | News | 18 October 2017
NOVICE Grant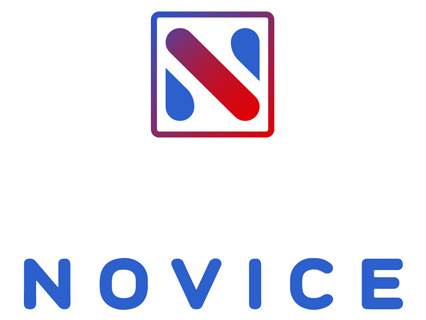 HYPERTECH Energy Labs have been awarded a new R&D contract from the European Commission (Project Acronym: NOVICE) focusing on the development of novel business models for the simultaneous deployment of Energy Efficiency and Demand Response Programmes. Hypertech Energy Labs constitute a leading member of an international consortium of renowned academic and industrial partners, led by the International Energy Research Centre (IERC/ Ireland) and actively involving Tecnalia and Solintel (Spain), KiWi Power (United Kingdom), e7 (Austria), Joule Assets (Finland/ Italy), NL Green Energy Solutions (Ireland) and Apleona (Germany).
NOVICE is a project co-funded by the European Commission under the H2020 Programme/ Topic EE-25-2016: Development and roll-out of innovative energy efficiency services. The project has officially been launched on June 1st 2017, its duration is 36 months and it has a total budget of €2M.
NOVICE will develop and demonstrate a new business model in building renovation to better monetize energy efficiency by consolidating services and subsequent revenue streams from both energy savings and demand response. In order to do so NOVICE introduces new actors (aggregators) in building energy upgrade projects and fosters their collaboration with ESCOs, financing institutions, facilities management companies, engineering consultants to facilitate the roll out of the dual (grid services and energy efficiency) energy services model.
The main business bond to be forged between ESCOs and Aggregators through NOVICE will allow their seamless collaboration in exploiting economies of scope and scale along with risk sharing on implementing building energy renovations. That business relationship will take the form of a MoU and will result in the composition of a new enhanced EPC template that can deliver the successful deployment of the dual energy services scheme in building renovation. The enhanced EPC template and the overall dual energy services scheme will be scrutinized by a financing institution to assess its bankability and identify the appropriate financing mechanisms for initiating and rolling out investments under that scheme.
NOVICE throughout its duration targets to trigger the initiation of more than 20.8 m EUR of investments in building renovation based on the dual energy services model that will result in primary energy savings of more than 25.2 GWh/year. To achieve that target NOVICE brings together a highly experienced consortium that consists of stakeholders from the entire value chain (research institutions, technology vendors, engineering consultants and facilitators, Aggregators, ESCOs, Financing institutions, Facilities Management companies) of building renovation. Strong participation of SMEs (6 out 9 partners) demonstrate the commercial exploitation potential of the NOVICE outputs and supports the successful rollout of the NOVICE business model.