Research and Innovation | News | 18 March 2021
The PLANET project white paper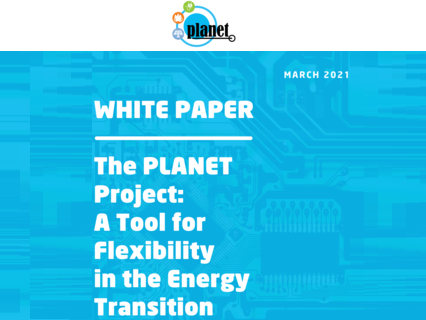 HYPERTECH is proud to be part of PLANET H2020 consortium and present its White Paper that summarizes the key aspects of the research framework and shares its conclusions with the interested stakeholders.
The publication is targeting DSOs as network operators and planners, policymakers at EU and national level, energy market and policy regulators, standardisation bodies, RES producers, aggregators, P2G/P2H solution providers, end-prosumers, the scientific community as well as representatives of the EU/ National Smart Grid and Energy Conversion and Storage Industrial communities.
It aims to:
present the problem and the need PLANET addresses;
demonstrate the solution approached by the consortium;
discuss the modelling of conversion/storage technologies in order to enable planning, management and operation tools;
introduce the PLANET system and present simulation of use cases and results;
explore standardisation proposals based on the PLANET standardisation punch list; and
put forward policy/market reform recommendations.
The file can be downloaded here: