Digital Communication | Research and Innovation | News | 08 December 2015
Hagia Sophia 3D virtual representation project completed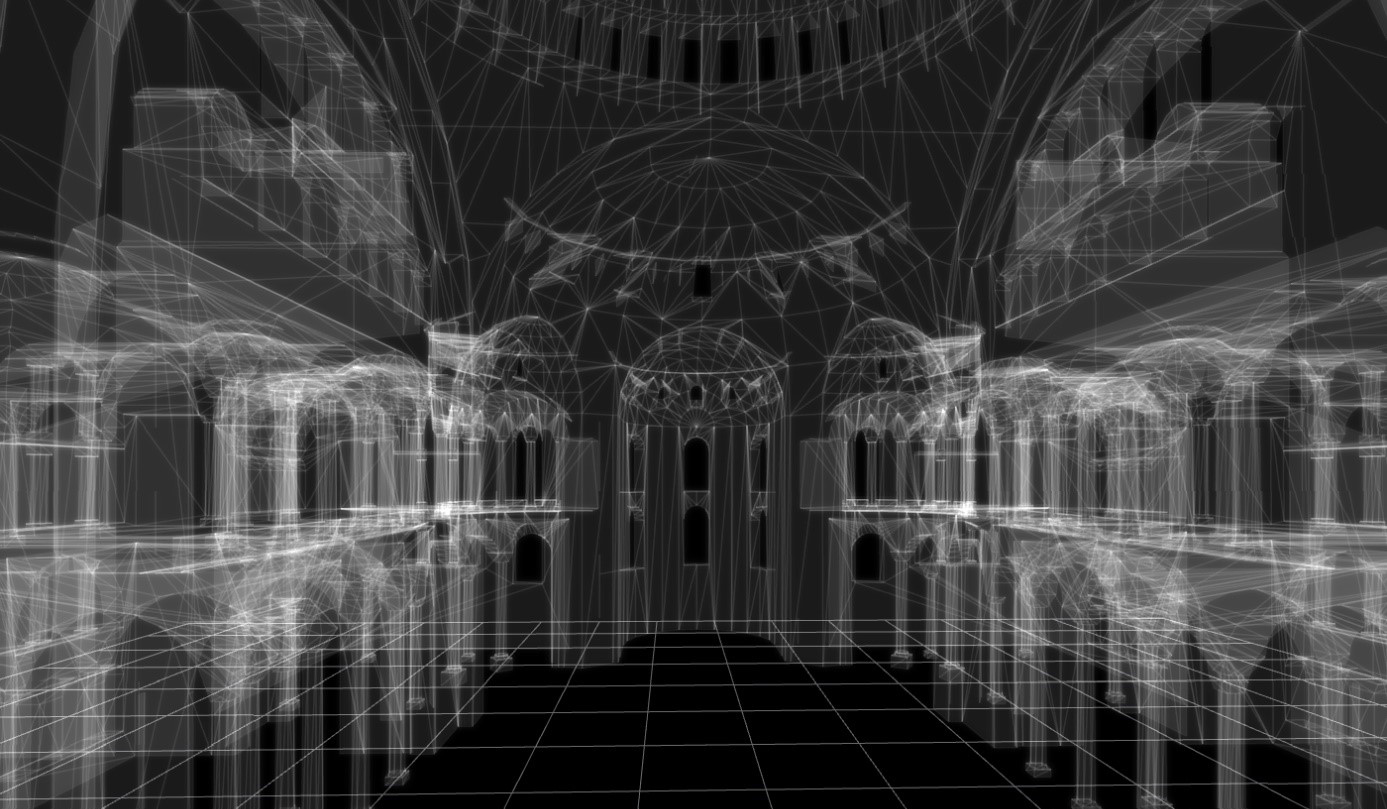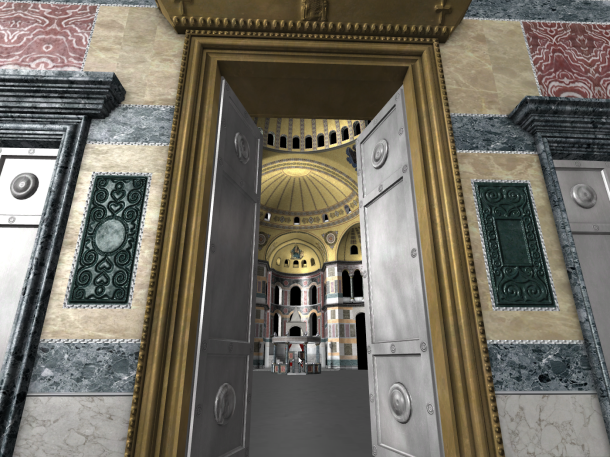 HYPERTECH completed the implementation of scenarios and 3D models of Hagia Sophia in Istanbul (Constantinople) for the Foundation of the Hellenic World.
The project developed the virtual digital representation of the church of St. Sophia monument in Istanbul, as it was in the period of 11th to 12th century.
Project contained the following basic activities:
development of a virtual world,
creation of at least 189 detailed 3D models, as well as those additional models required for the completion of the virtual world,
integration of the above models to the virtual world, as well as of additional 50 3D models developed by Foundation of the Hellenic World,
audio production,
development and integration of audio and visual effects,
installation at "Tholos" dome-shaped Virtual Reality "Theatre" of the Foundation of the Hellenic World
The "Tholos" is the Foundation's dome-shaped Virtual Reality "Theatre" with a capacity of 130 people. It is a building of exceptional architectural design and with unique technological infrastructure, which hosts FHW's digital collections.
The "Tholos" resembles a planetarium regarding its natural and morphological characteristics. However, their only common characteristic is the semi-circular shape of the projection surface. The exterior shape of the "Tholos" refers to a whirling celestial body. It a sensation that is rendered through the processing of surfaces and the selection of materials, such as the successive rings that surround the external shell and the special lights that make it stand out during the night. Thus, the "Tholos" becomes a symbol of Hellenism and characterizes Pireos street.
The shows are interactive, controlled by the spectator, and not static. It is a unique experience of immersion into the virtual world, which is characterized by immediate response, flexibility, originality and liveliness.