Digital Communication | Digital Transformation | News | 26 January 2016
Citizen's portal for Kallithea municipality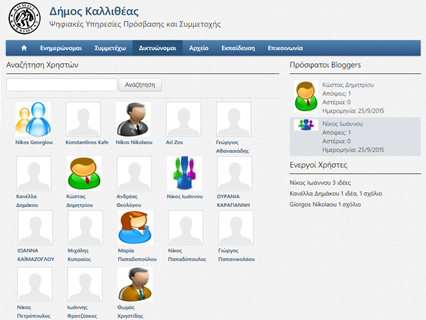 Hypertech's goal was to create a multi-channel approach for citizens as an interface to the Municipality of Kallithea and the public sector in general, that allows for active participation. Kallithea (Greek: Καλλιθέα) is the 8th largest municipality in Greece (100,641 inhabitants, 2011 census) and the 4th biggest in the Athens urban area. Additionally, it is the most densely populated municipality in Greece.
Hypertech created:
A proactive and personalized information hub that provides insights on public services of the city.
A system that encourages participation of the citizen in decision-making and allows public debate, promoting the concept of participatory democracy and open cities.
Citizens digital neighborhood that combines the most advanced features of social networks such as personal or corporate profiles and blogs, publishing and sharing of digital content, etc.
Hypertech's e-participation portal for the Municipality of Kallithea:
Eases communication with the Municipal Authority and the Municipal Services and enhances the process of making requests and obtaining corresponding responses.
Enhances citizens' access to knowledge through the use of upgraded services utilizing distance learning and digital educational content
Enhances local entrepreneurship, by offering online consulting and e-learning
Technologies used: Liferay, Moodle, BigBlueButton, JW Player, Kannel SMS Gateway.